We are indeed delighted that God has graced you to visit the Without Walls Church website.
​
Our prayer is that by exploring this website, you will be blessed and inspired by the ministry of Without Walls Church. Further, we encourage you to take this time to learn of the ministry, its activities. It is our heart and prayer that by learning of us you might be inspired to bless us by visiting in person.
​
We have Sunday Morning Worship services at 9 and 10:30 am. Tuesday Mid-week Bible Study at 7pm; or you may want to attend one of our special events or teaching classes such as Ambassador's class or Shepherd's voice. Whatever your heart desires, just know we are grateful for your visit and you are always welcome online or in person.
​
In His Service
​
Bishop David Luckey, Jr. & First Lady Pastor Michele Luckey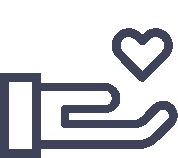 "Bring ye all the tithes into the storehouse, that there may be meat in mine house, and prove me now herewith, saith the Lord of hosts, if I will not open you the windows of heaven, and pour you out a blessing, that there shall not be room enough to receive it (KJV)."